The Annual General Meeting of the Club is to be held
at Canberra Irish Club, 6 Parkinson St, Weston, ACT
on Friday 16th August 2019, commencing at 7:30 pm.
Apologies to the Secretary
email to: secretary@cmac.org.au
Please note the following:
Formal nominations for the Executive (President, Vice President, Secretary, Treasurer) and Management Committee (Six Positions) are required.
Written nominations, endorsed by two club members and by the candidate, are to be delivered to the Secretary at least 7 days prior to the AGM. Nomination forms can be delivered by hand, or scanned and sent by email or by post.
Formal nominations will take precedence over nominations put forward at the AGM.
Only full financial members of the club for the FY2019/20 are entitled to vote at the meeting.
Committee Nomination Forms and Proxy Voting Forms can be downloaded from the CMAC Website. See: Nomination Form and Proxy Form .
The minutes of the 2018 AGM are available here AGM 2018 Minutes
The agenda for the 2019 AGM is here AGM 2019 Agenda
Annual Membership Renewal now due: 20 June 2019
CMAC Annual Membership Fees become due on 01 July each year. For 2019-20 Annual Fees have changed from 2018-19. They are now: Senior: $248, Junior: $50.
To renew your membership, please follow the lodgement process described in CMAC Annual Membership Renewal Process
Scale Rally 2019!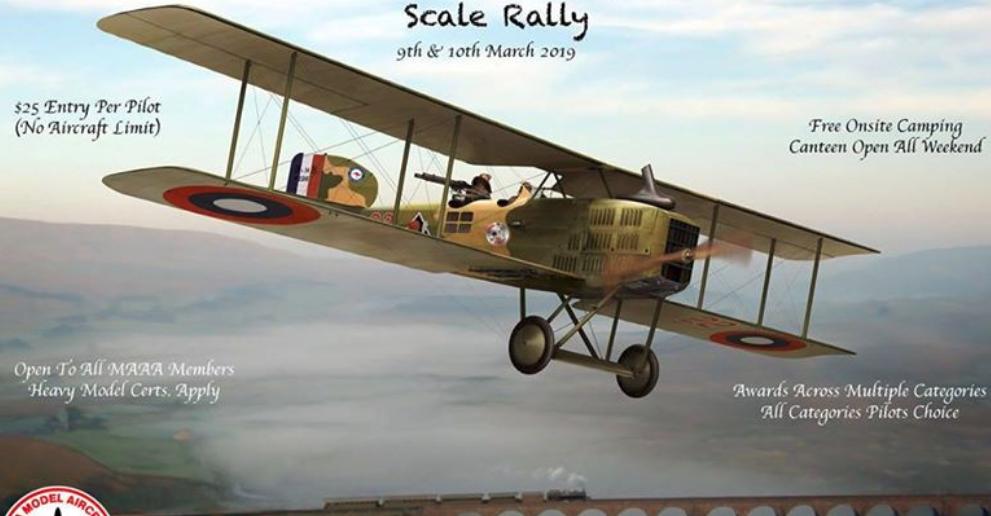 Model of the month: January 2019
The model of the month for January 2019 is Trevor Dalziell's Spitfire. Congratulations Trevor!